Covid-19 School Guidance Information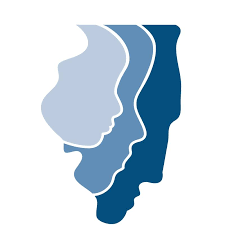 ---
The state of Illinois has adopted the Centers for Disease Control and Prevention's (CDC's) updated Guidance for COVID-19 Prevention in K-12 Schools. In addition, the Illinois Department of Public Health (IDPH) and the Illinois State Board of Education (ISBE) have issued Revised Public Health Guidance for Schools that applies to all public and nonpublic schools that serve students in pre-kindergarten through grade 12 (pre-K-12). The joint guidance is based on updated CDC guidance for COVID-19 prevention and the state executive orders.
Executive Order 2021-18 requires masks be worn indoors by all teachers, staff, students, and visitors to pre-K-12 schools, regardless of vaccination status. Executive Order 2021-22 requires all school personnel be fully vaccinated against COVID-19 by September 19, 2021, or submit to at least weekly testing. Executive Order 2022-03 requires all schools and school districts to exclude students and school personnel from school who are confirmed or probable cases of COVID-19, who are close contacts to a case, or who exhibit COVID-19 like symptoms.
In addition to the health and safety reasons for following state and CDC guidance, school districts that decide not to follow this guidance should consult with their insurers regarding risk assumption and liability coverage. Insurers may be unwilling to cover liabilities created as a result of failure to adhere to public health guidance.
Further, school districts and nonpublic schools that decide not to follow this guidance are exhibiting deficiencies that present a health hazard or a danger to students or staff and therefore risk the benefits of state recognition. For nonpublic schools, becoming nonrecognized means they cannot participate in the Invest in Kids Act tax credit scholarship program or Illinois High School Association (IHSA) and Illinois Elementary School Association (IESA) sanctioned sports, subject to the regulations set by IHSA/IESA. For public school districts, becoming nonrecognized means loss of access to state and federal funding and the inability to participate in IHSA and IESA sanctioned sports, subject to the regulations set by IHSA/IESA.
Major changes to the guidance for the 2021-2022 school year include the following:
Mandatory exclusion of students and school personnel as required by Executive Order 2022-03
Promotion of vaccination as the leading public health prevention strategy to end the COVID-19 pandemic and the requirement, pursuant to Executive Order 2021-22, that all school personnel be fully vaccinated or submit to at least weekly testing

Additional emphasis on the importance of offering in-person learning, regardless of whether all prevention strategies can be implemented in a school

Alignment with Executive Order 2021-18 on required universal indoor masking in pre-K-12 schools for all teachers, staff, students, and visitors, regardless of vaccination status

Revised definition of close contacts to guide quarantine or exclusion procedure

Introduction of a Test to Stay alternative to quarantine or exclusion

Updates to be consistent with CDC recommendation for shortened quarantine and isolation periods

Updates to Test to Stay protocols